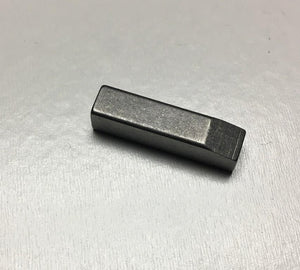 Mazda
1990-1991.5 Mazda Miata NEW Crank Pulley/Woodruff Key 1.6L SNC Short Nose Crank B630-11-317A
Regular price
$5.45
$0.00
New
1990-1991.5 Mazda Miata
Crank Pulley/Woodruff Key
1.6L SNC Short Nose
B630-11-317A
Yes we feel its important enough that we include this we our timing belt kit!
Many people fear the short nose crank on the 1.6 cars, however we have seen more damaged long nose 1.6 and 1.8 cranks than we have 1.6L SNC.
We believe the issue starts with reusing a fatigue key when replacing the timing belt.  
---
More from this collection